Greetings from Ajou University, Korea. We would like to cordially invite you and members of your institutions to attend the Higher Education Planning in Asia Forum 2021 co-hosted by Ajou University, Korea and Singapore Institute of Technology, Singapore themed "HIGHER EDUCATION ADAPTING TO A POST-COVID WORLD".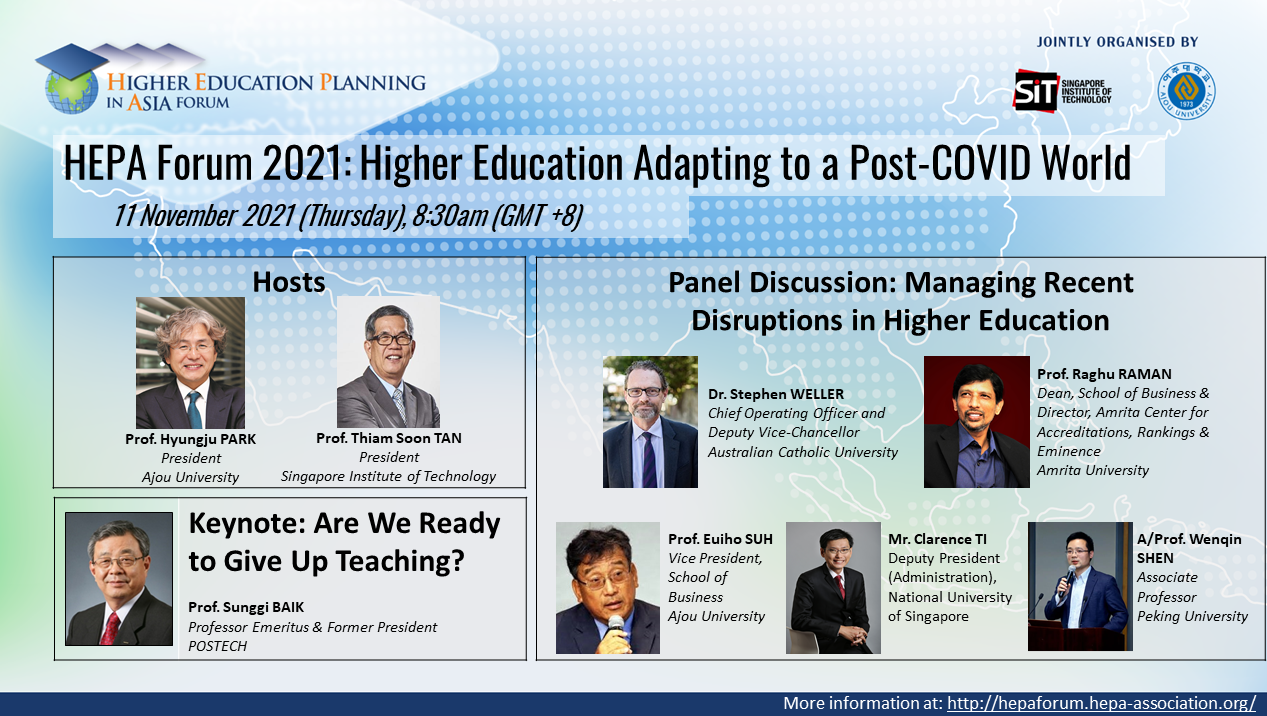 The 2021 Forum is a packed one-day event which includes two keynote presentations, panel discussions and interactive sessions.
Details of the FORUM are as follows:
We are very pleased to have broad and diverse representation at the Forum, with senior institutional planners and administrators from Australia, China, India, Japan, Malaysia, South Korea, Singapore and the United Kingdom. The Forum topics are highly relevant to the evolving higher education landscape in Asia, and we hope that the Forum will provide a platform for Asian university planners to interact, share best practices, and build networks, thereby contributing toward strengthening the planning capabilities of higher education organizations across Asia.


Kindly share the information with your colleagues to join the Forum. Should you have further inquiries, do not hesitate to email us at partnership@ajou.ac.kr

We look forward to seeing you then. Thank you.
Best regards,
Office of International Affairs & Ajou Institute for University Competitiveness
Ajou University, Korea